"Shifting Masks" bY NAT WALPOLE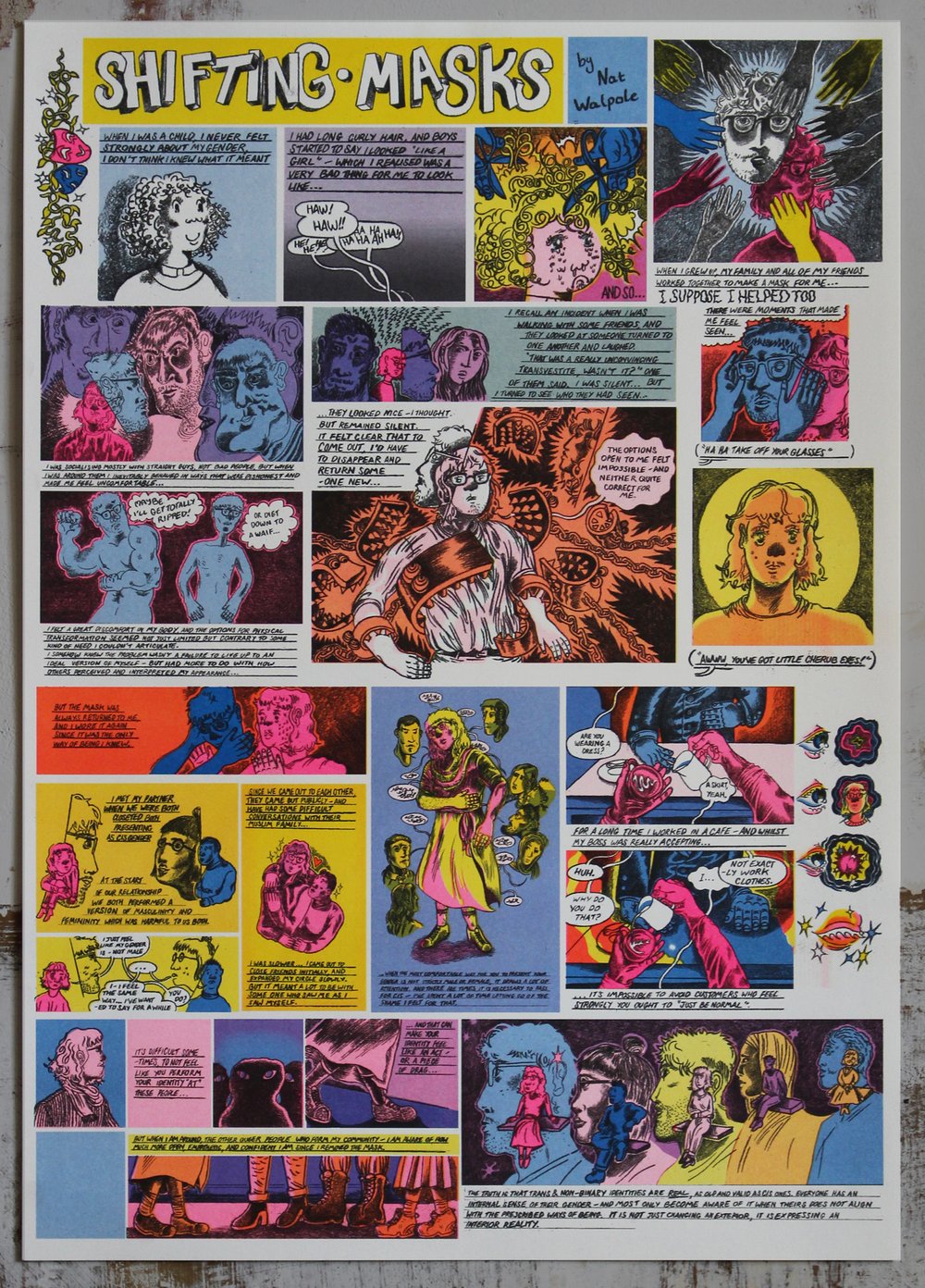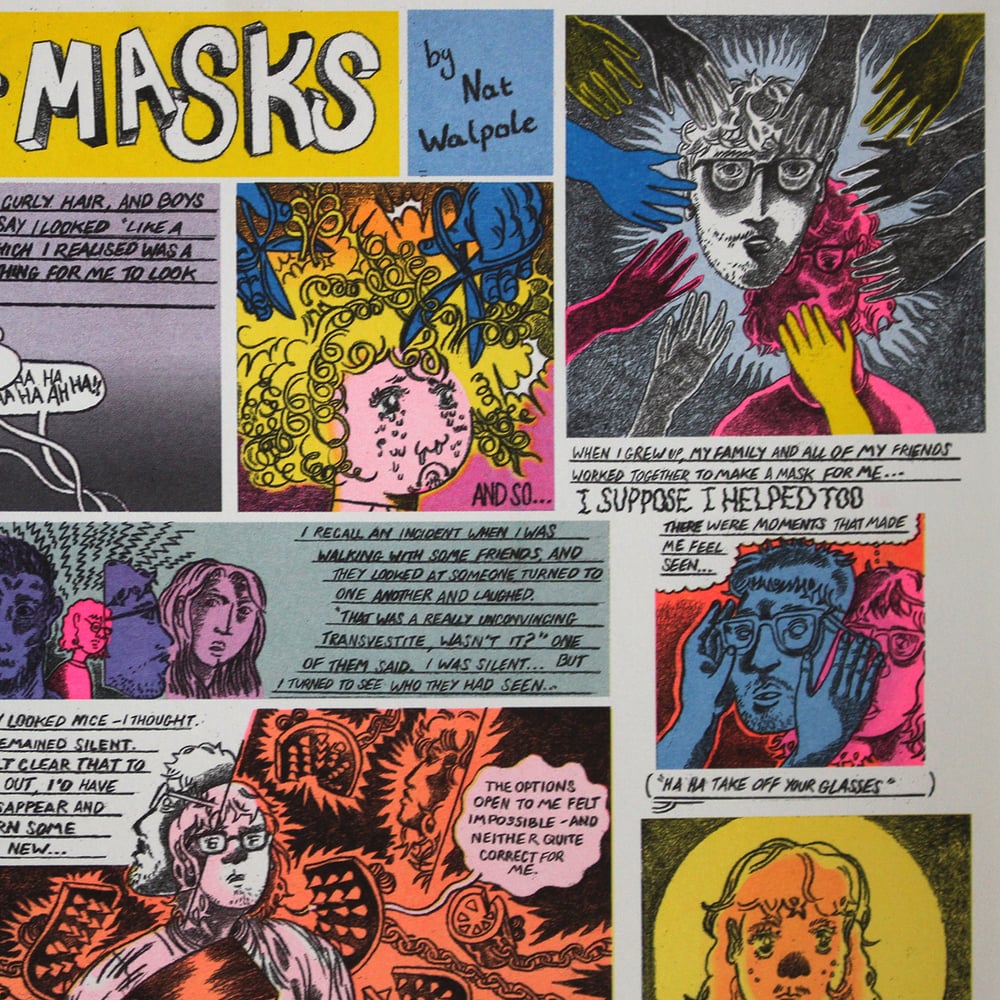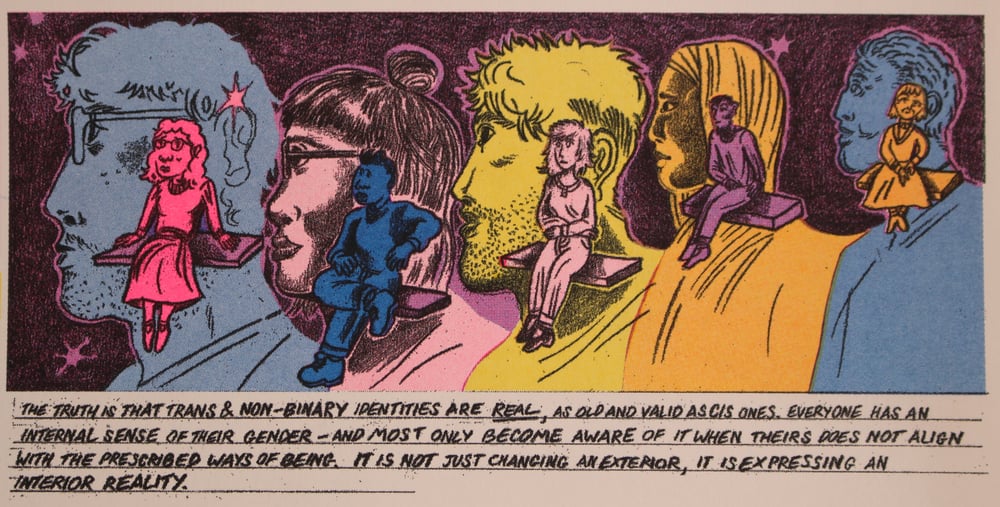 The Piece explore's the artist's experience of gender and their non-binary identity, touching on childhood experience, their relationships, the experience of being visibly queer in public, transphobia, and found community.
A2 size
4 colour risograph printed
Created as an educational artists print for the Glasgow Gallery of Modern Art's Queer Times School Prints project.
Printed by Knust Press
If you are trans or nonbinary, or are purchasing the print for use in an educational setting please email us at powercouplepress@gmail.com for a discount code.
30% off