"FORTITUDE VOLUME I" BY JO RUESSMANN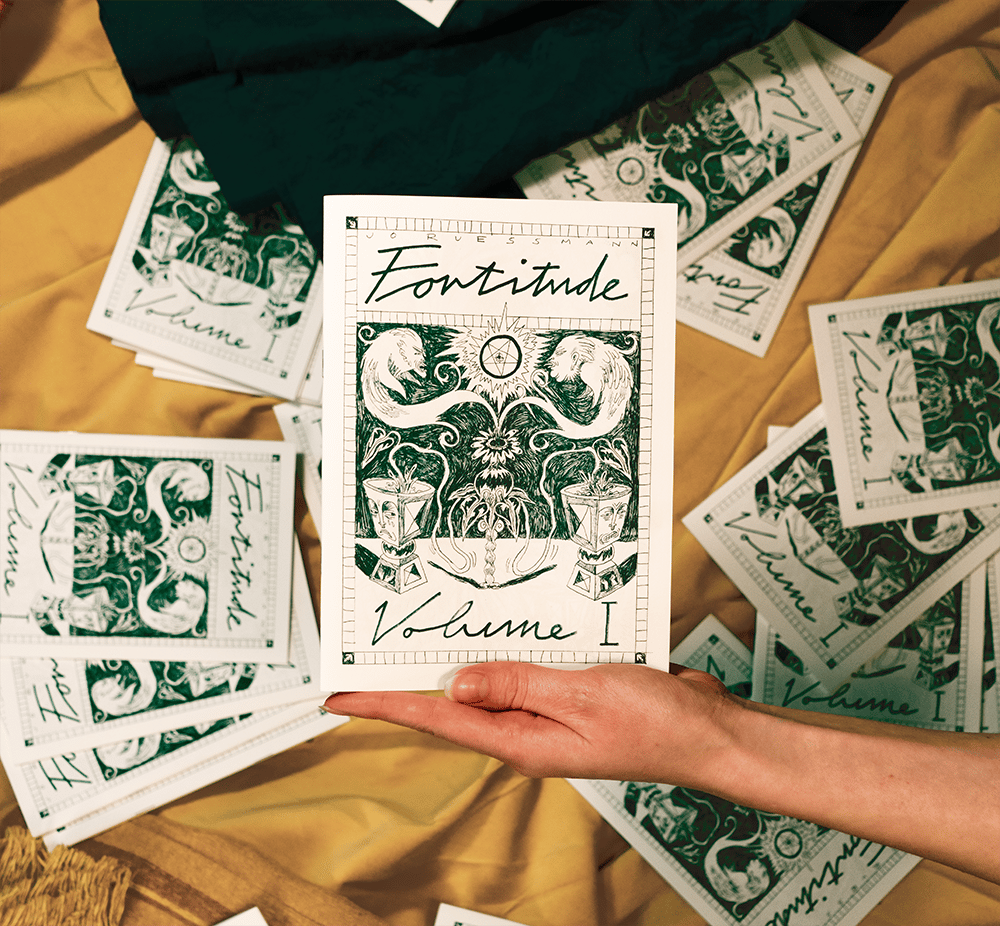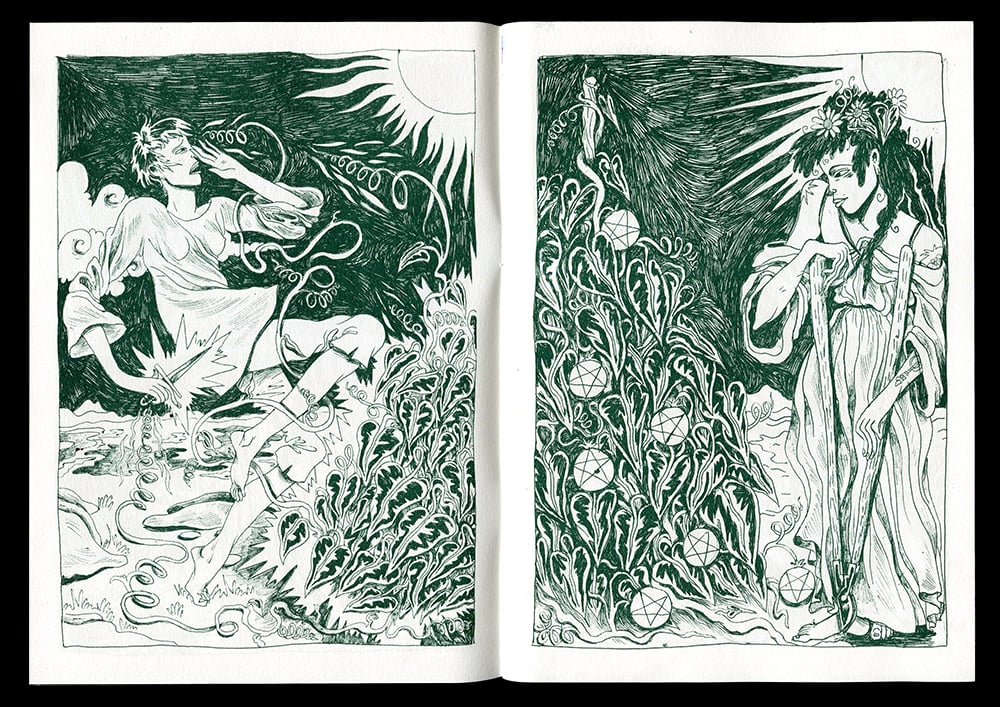 The first 24 pages of a comic without words. It could just as well be called 'Fantasia on a Tarot Reading By Lou About Mismatched Affection', but it is called Fortitude because that is a good card for these odd times, and it seems like a powerful name for a story.
Riso-printed in Hunter Green by Risofort Hamburg.